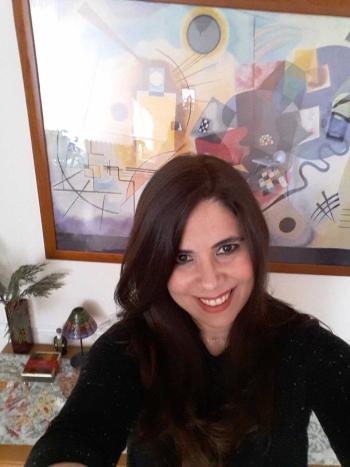 Lecturer in Foreign Languages
Adabel Jiménez Corretjer was born and raised in San Juan, Puerto Rico were she received her B.A. in Psychology and later taught literature at the Interamerican University of Puerto Rico.  She received a M.A. (1999) in Bilingual/Bicultural studies from La Salle University, a second M.A. (2002) in Literature and Linguistics from Temple University and her Ph.D. (2009) in Sociolinguistics and Literature from Temple University in Philadelphia.  Her doctoral dissertation was an ethnographic, qualitative and quantitative study exploring the role of gender in communicative strategies and the thematic content among the Puerto-Rican community of Philadelphia. 
Adabel published her first book, Estrategias comunicativas: identidad, género y valores socioculturales de los puertorrriqueños de Filadelfia: Un estudio sociolingüístico in 2012. 
 Adabel is passionate and enthusiastic about teaching.  She has received recognition for excellence in teaching at Penn including a teaching award by the Department of Romance Languages and a Certificate of Excellence from the University of Pennsylvania Greek Week Faculty Tea.  Adabel has been at Penn since 2009 and is currently serving as the Spanish 130 course Coordinator where she has incorporated a hands-on exploration of Latino culture and the Spanish-Speaking communities of Philadelphia into the 130 course.  Having conducted research in the Puerto Rican communities of Philadelphia, she is interested in exploring the role of gender in communicative strategies among the Mexican population of South Philadelphia.