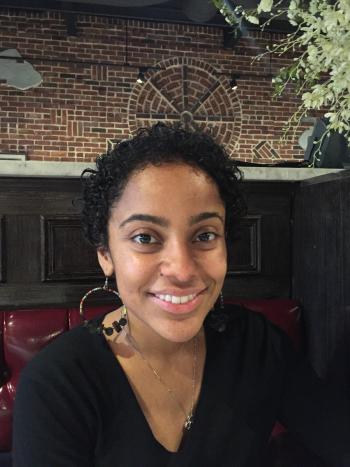 Born in Santo Domingo (Dominican Republic) and raised in New York City, Ana has dedicated her professional life to the research and teaching of Spanish language, literature, and culture. She specializes in Latin American and Caribbean literature and Mexican cinema.  
Her dissertation explores female figures in Mexican cinema that serve as go-betweens, mediators, and remediators of the nation. Her project examines the role of cinema in national rebuilding after the Mexican Revolution and the representation of women in post-Revolutionary twentieth-century Mexico. 
Ana has presented papers on Caribbean and Latino literature and has taught courses on Spanish language, literature, and film at Penn and at independent high schools.
Research Interests:
Critical theory; Gender and Women's Studies; Cinema and Media Studies; Latinx Studies; Latin American cinema with a focus on diasporic subjects, migration, and go-betweens
Education:
M.A., Iberian and Latin American Cultures, Stanford University
B.A.., Spanish and International Relations, Colgate University