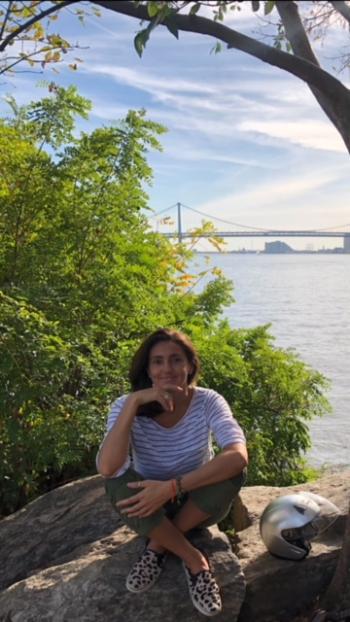 Berta Rodríguez was born and raised in Madrid, Spain, and her passion for languages started there at the Universidad Complutense while she was pursuing a B.A. in Italian Philology. She holds a B.A. in Spanish Linguistics and Literature from Rowan University (New Jersey) and a M.A. in Teaching Spanish as a Second Language, Intercultural Education and Educational Sociology from University of Alcalá de Henares (Madrid). She trained in the Rassias Method teaching techniques at Dartmouth College (New Hampshire) where she was the Master teacher of the Advanced Spanish for the Accelerated Language Program (ALPs) in 2015.
Berta has taught Advance Spanish language and culture through documentary film at Bryn Mawr College as well as elementary Spanish. At the University of Pennsylvania, she has taught elementary, intermediate and advance language courses for the Spanish Department since 2003 (Spanish 110, 120, 130, 134, 140 and 202), Spanish for Medical Professionals at Penn Language Center (Spanish 115, 125, 135 and 145), Medical Spanish at the Perelman School of Medicine, Spanish for Veterinarians at the Veterinary School, and Accelerated Advanced Spanish at Lauder Institute. She received the Departmental Award for Excellence in Teaching in 2007 and, she was selected in 2020 the Best Penn Language Center Teacher of the year for her distinguished teaching, dedication, and excellence as instructor of the Medical Spanish Program.
In addition to teaching, she helps students preparing for the Oral Proficiency Interview exam (OPI), and she is an experienced interpreter and a translator (College of Education at Rowan University, Bilingual Domestic Violence Program at Lutheran Settlement House, Junior League of Greater Princeton,…). Some of her academic interests are focused on Second Language Acquisition, Cross-cultural learning and communicative competence.