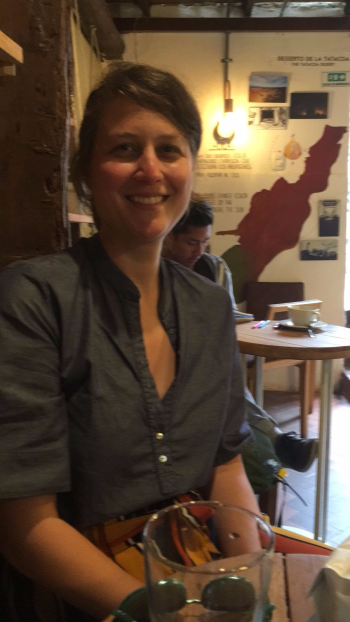 Ph.D. Candidate, Hispanic Studies
My research focuses on desire and the body as a site of politics in contemporary Latin American literature and film, looking specifically at how experiments in form and genre interrogate subjective notions of time and space to challenge the foundational constructs of modernity, from the nature/culture binary to distinctions between human and animal and gender norms. I am currently working on my dissertation, which examines how poetic and cinematic tendencies in contemporary cultural production from Brazil, Cuba and Chile interrogate the potentiality of poetic language, image and sound for a reconfiguration of relationships between reader/spectator and text/film, and between human, animal and geological bodies. I look at presentations of bodies and their interactions in the poetry of Virgilio Piñera and Raúl Zurita, novels by Clarice Lispector, and films by Gabriel Mascaro and Marcelo Gomes.
I was a 2018-2019 Penn Program for the Environmental Humanities Fellow:  "Reframing Humans, Animals and Land in Contemporary Brazilian and Argentinian Cinema".

Research Interests:
Posthumanism and New Materialism
Gender and Sexuality
Biopolitics and Animal Studies
Cinema Studies