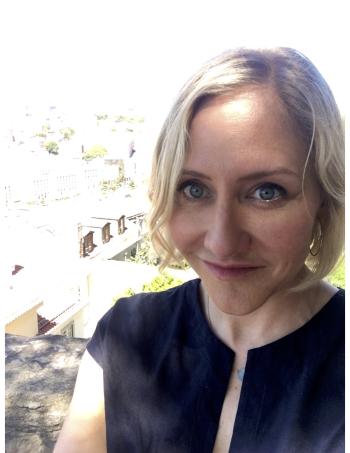 Associate Professor; Department Chair (Fall 2022)
Graduate Chair in Hispanic Studies
My research focuses primarily on narratives of capitalist modernity and modernization in nineteenth- and twentieth-century Latin America.  My first book, Capital Fictions:  The Literature of Latin America's Export Age (Minnesota, 2013), studied how literature represented the incorporation of the region's economies into world commodity markets at the end of the nineteenth century.  My current book project, tentatively titled "Agrarian Questions:  Latin American Literature in the Age of Development," examines how twentieth-century literary fiction by authors such as, Rosario Castellanos, Juan Rulfo, José Donoso and José María Arguedas, registered capitalist transitions in the countryside, primarily in relation to three overlapping processes:  agricultural commercialization and mechanization, urban out-migration, and land reform. 
Research Interests:
19th- and 20th- century Latin American literature and culture
literature and economics
Marxism and critical theory
rural modernity and modernization
colonialism and neo-colonialism
Selected Publications:
Books
Capital Fictions: The Literature of Latin America's Export Age. University of Minnesota Press, 2013.
Journal Articles
"Unfinished Transitions: The Dialectics of Rural Modernization in Latin American Fiction," 

Modernism/modernity, Volume 23, Number 4, November 2016, pp. 813-832.

"Jorge Isaacs'

María

and the Space-Time of Global Capitalism,"

SEL Studies in English Literature 1500-1900,

56:3 (2016): 539-559. 

"Fables of Globalization: Race, Sex and Money in Nineteenth-Century Latin America."

Tesserae: Journal of Latin American and Iberian Studies

19.2 (2013): 99-116.
"Fiction and Fictitious Capital in Julian Martel's _La bolsa_."

Hispanic Review

81.1 (2013): 17-39.
Beckman, Ericka. ""An Oil Well Named Macondo: Latin American Literature in the Time of Global Capital"."

PMLA

127.1 (2012): 145-151.
Beckman, Ericka. ""The Creolization of Imperial Reason: Chilean State Racism in the War of the Pacific"."

Journal of Latin American Cultural Studies

18.1 (2009): 73-90.
Beckman, Ericka. ""Bedouins and Troubadours on the Pampa: Orientalism and Medievalism in Sarmiento's Facundo"."

Chasqui

(2009):
Beckman, Ericka. ""Sujetos insolventes: José Asunción Silva y la economía transatlántica del lujo"."

Revista Iberoamericana

75.228 (2009): 757-772.
Beckman, Ericka. ""False Representations: José Martí and the Culture of Advertising"."

Revista Hispánica Moderna

61.1 (2008): 19-35.
Alvarez, Sonia , Elizabeth J. Friedman, Ericka Beckman, Maylei Blackwell, Norma Chinchilla, Nathalie Lebon, Marysa Navarro, and Marcela Ríos Tobar. ""Encountering Latin American Feminisms"."

Signs

28.2 (2003): 537-580.
Magazine Articles
"

Quand les présidents étaient poètes

."

Le Monde diplomatique

. 1 Nov. 2014: 20-21.
Website Articles