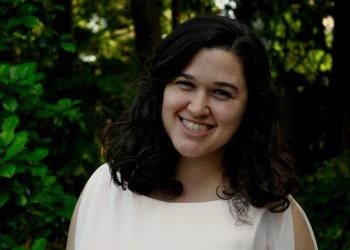 Ph.D. Candidate, Hispanic Studies
 Kathryn Phipps hails from Columbia, SC and has come to Penn as a first-year PhD Student with a focus on Medieval and Early Modern Iberian Studies. Kathryn graduated from Princeton University in 2019 with a degree in Spanish and Portuguese. For her work in the department, Kathryn was awarded the Ronald Surtz Prize for independent work in Early Modern and Medieval Studies (2018) as well as the Vicente Llorens Castillo Senior Prize in Spanish (2019). Her senior thesis, "Ministries of Reconciliation and the Translation of the Spanish Reformation" included a translation of Juan Pérez de Piñeda's heretical work, Breve tratado de doctrina útil para todo cristiano, and explored the inherent ambiguities of historical translations. Kathryn plans to expand her research at Penn by studying the women of the Spanish Reformation and exploring the transnational impacts of the Reformation and Counter-Reformation in the context of Hispanic Studies.   
Research Interests:
Medieval and Early Modern Studies, 16th Century Religious Reforms, the formation of National Identities, and Gender Studies. 
Education:
B.A. Princeton University in Spanish and Portuguese Studies (2019)