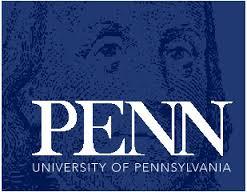 Lecturer in Foreign Languages
Lidia earned her PhD in Spanish Literature from Stony Brook University (New York), with a dissertation on Rosa Chacel and Spanish Women's Avant-Garde writing.  Prior to that, she had also received a BA in Art History and Aesthetics and a Certification in Teaching and Pedagogy (CAP) from the University of Seville (Spain).  
 Her fields of specialization and interest are contemporary Spanish women's narrative, feminist theory and gender studies, intellectual and political history, art and cinema, and cultural studies with an emphasis on national-regional identities and on ethnicity in Spain.
Lidia began teaching at the Department of Hispanic & Portuguese Studies at Penn in 2007.  She teaches advanced undergraduate Peninsular literature seminars, Hispanic cultural history, Spanish language courses at all levels, and medical Spanish at the Perelman School of Medicine.  Her literary seminars cover a variety of topics, including paradigms of experimental women's narrative, aesthetics of modernista Decadentism, representations of the Spanish Civil War, and fictions of racial/religious alterity in Iberian culture.  She has also directed undergraduate honors theses and taught in the Penn summer abroad programs in Alicante and Madrid.  She has collaborated with the Lauder Institute as well, leading graduate immersion trips to Cuba and Colombia, and participating regularly in MA/MBA graduation committees. She has received awards for Excellence in Teaching from the Spanish departments at Stony Brook and Penn.